Consumer Law Ready
Developing the tools to enable a Consumer Law Training Programme for European SMEs

brand identity, UI, UX
Brief
Consumer Law Ready is a training programme on consumer rights for SMEs in Europe, funded by the European Commission and the European Parliament. The aim of the programme is to help SMEs understand and comply with the latest EU Consumer Laws and to enhance business for SMEs europe-wide, both in-land and cross-country.

Solution
In order for the programme to come to life, it needed a branding and communication strategy, as well as a platform and other tools to enable consumer law professionals to deliver trainings and to spread the word about the wider programme. We have created a large and powerful web platform that acts as central point of information and exchange about the programme for the two main audiences across all of Europe. We have also developed the training and promotional materials that are accessible on the webplatform. The platform and all contents are translated and localised for each country.

Elements of the project
1. Branding: brand strategy development and brand identity design
2. Promotional pack: content and design
3. Training materials: template design
4. Web platform design and development
5. Online learning and e-test certificate development
6. Localisation of webplatform and promotional materials



My role
Lead designer for brand identity, marketing collateral, UX, UI
Director: Brian Cochrane

Agency
Dara Creative

Client
BEUC and European Commission

Timeline
Start: May 2017
End: March 2018

1. Branding
1.1 Brand & communication strategy
1.2 Brand positioning
1.3 Naming
1.4 Brand identity design
1.5 Brand guidelines



A European training programme: practical, simple, unique
The main challenges when creating the brand identity and user interface for Consumer Law Ready were to keep a strong relationship with the European Commission, while constructing a unique and distinguished visual language. The identity had to be simple enough to be effectively translated and localised in 24 European languages including Greek and Cyrillic alphabets, and to be taken on through templates by a wide audience.

This is what I have done:
Along some initial concepts with a very linear look & feel I have worked on an identity route that is consistent with two sister-projects funded by the European Commission: Consumer Classroom, a project that involves schoolteachers to teach about consumer issues, and Consumer Champion, a training project for consumer professionals. I have developed a logo that comfortably sits along the other two brands but distinguishes itself as being the most 'serious' of the trio through the use of blue tones, as it involves legal knowledge and subject matter. The dark blue is a clear reference to the European Commission's brand, whereas the lighter blue is bold and energetic. The iconic arrow beside 'READY' symbolises the compliance and the idea of getting up to speed, and gives a tone of proactiveness. A bright and colourful palette is coupled to simple, geometrical and graphic elements (the tip of the arrow and the 'highlighter blocks') and to a natural style photography portraying SMEs in their workplace and adult training sessions. These elements form a practical, simple but unique identity.

2. Promotional pack and training materials

2.1 Social media library
2.2 Animated banners
2.3 Promotional messaging & email templates
2.4 Editable leaflet
2.5 Promotional card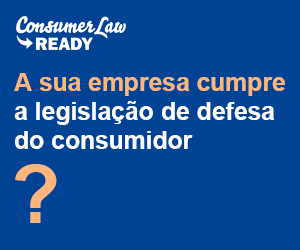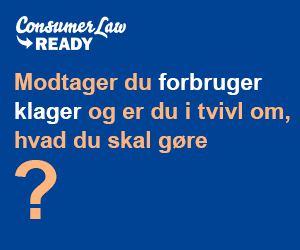 3. Training materials
3.1 Editable training modules
3.2 Templates for presentations and certificates
4. Web platform design and development
4.1 Architecture: sitemap, functional overview
4.2 User Experience: wireframing, prototyping & user journeys
4.3 Interface design: design concept, templates, icons
4.4 Splashpage
4.5 Public pages and login areas in English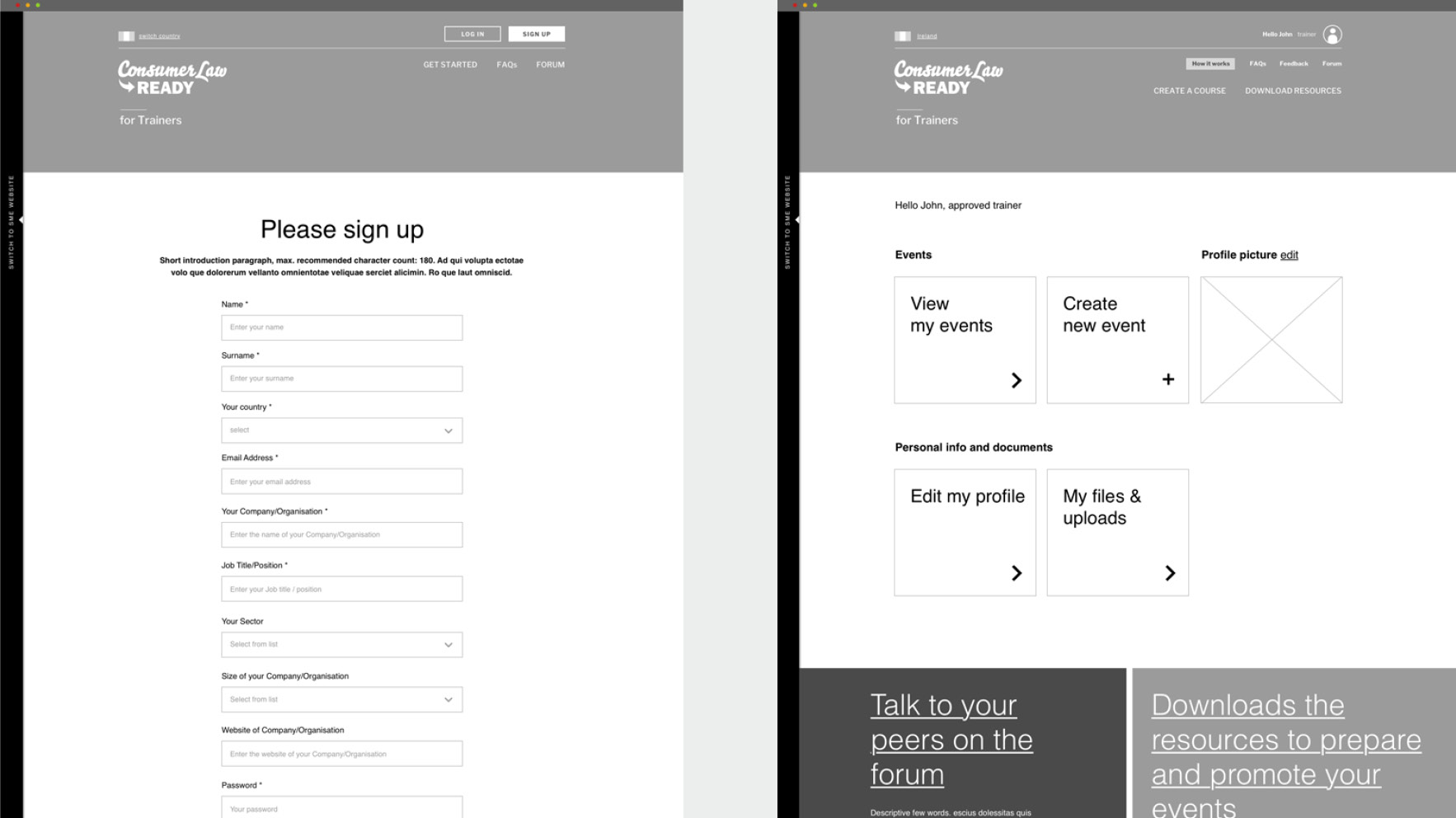 5. Online learning and e-test certificate development
6. Localisation of webplatform and promotional materials
---
© 2018 Alessandra Caputi